My days are getting all mixed up - as I'm writing this on day 3, but will be live tomorrow on my official day four haha and it's only day two - madness! Sorry for not being so current with it I'm just abit awful really with everything as London is making me so tired. Living off pot noodles and free champagne at the moment and I can't quite think straight (and for people wondering - no that isn't ALL I've been eating haha It's just an exaggeration!)

My outfit for day 2 -






Neon Beanie, Ebay - £6
Neon Perspex Envelope Clutch, Ebay - £13
Studded Denim Jacket, Youwearfashion
White Lace Bustier, YouWearfashion (Vintage!)
Vintage Leather Shorts, Ebay - £17
Faux Jeffrey Campbell Spike Lita Lookalikes, c/o daisystreet
(yes, these are the BEST lookalikes ever!!!)

So day two way a relaxing day really, we went to Jasper Garvida which was incredible and I really really enjoyed it. I met an awesome guy in the queue and then got snapped by a guy for asos which was -ridiculously cool- and I couldn't help but do a little fangirling dance as I walked away! We then plodded off to Somerset house to chill which was what we did really!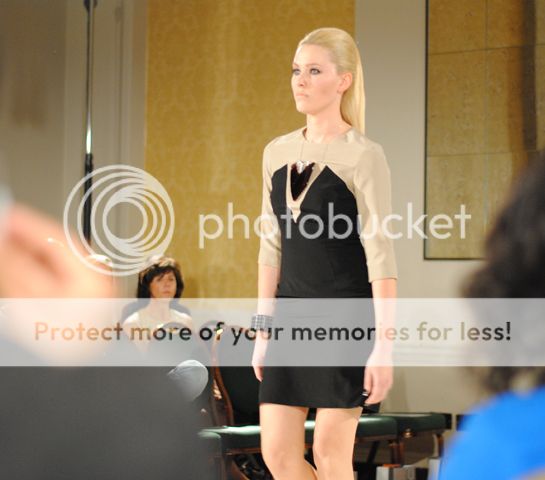 It was full of just ultra cool people doing ultra cool things, and we headed to the Glam Media / Rimmel Lounge later on where they absolutely spoilt us with goodies and drinks and makeovers - which definitely made my day, so thank you so much guys seriously :-)




Although it doesn't seem like we did toooo much, it was still quite a busy day! I really liked my outfit for day two it is my favourite out of all of them! I street style snapped quite alot on this day and by the girls from topshop tumblr, who were so so nice and stopped for a chat and I nearly died when a guy took my photo and he was from Stockholm Streetsyle - madness! When Hannah was taking these photos of me at Somerset house about 7 other people joined in, it was the most surreal thing - you just don't know what to do! I was so happy that I got snapped by people whilst wearing my own YouWearFashion Denim jacket though - made me really proud that people liked it so much and were asking me about it all day.

Fashion week is sending me a little crazy!
Hope you are all well!
♥