Hello lovely people! I absolutely love ebay shopping (of course!) and I bought a few things a while back that I forgot to blog about. At the moment, I'm saving up for a proper nice camera for this lovely blog to benefit from, so I am on abit of a spending ban, but this lovely top was bought a while back.


.
I love floral blouses, especially the grandma kind. It has an AMAZING lace peter pan collar with a lovely floral pattern. It cost me a measly £2.50 :)
My little tip for people is to go for the things with crap quality pictures.. not many people bid on them and they usually turn out to be lovely (if teamed with the right clothing!)


.
.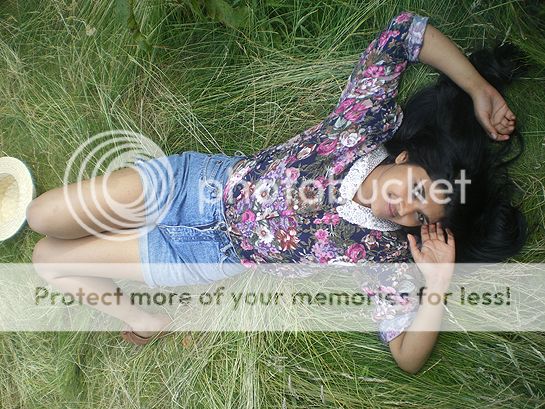 High waist shorts, ebay - £11.50 / Vintage floral blouse, ebay - £2.50 / New look brogues, ebay - £11 / Hat, ebay - £3.50


.
.
.

You may have noticed new surroundings in my pictures? they were taken at my mums NEW house.. and guess where she lives?
8 DOORS DOWN FROM ME. It's very bizarre, she has always lived close by but now she lives on the same road as us, and it is a loverrly house!
Things have been a little hectic for me, because of helping my mum move in etc but I'm trying to keep the blog updated regularly so do not worry my darlings :)
♥